WHO THIS COURSE IS FOR
This marriage course is not just for those in a "troubled marriage," but for anyone wanting to learn additional principles that will add positivity to their marriage. The wonderful thing about the majority of what you will learn, is that these new skills will extend out to all other relationships as well. Not only will you become a better wife (or husband), but also a better mom, friend and family member.
PRICING INFORMATION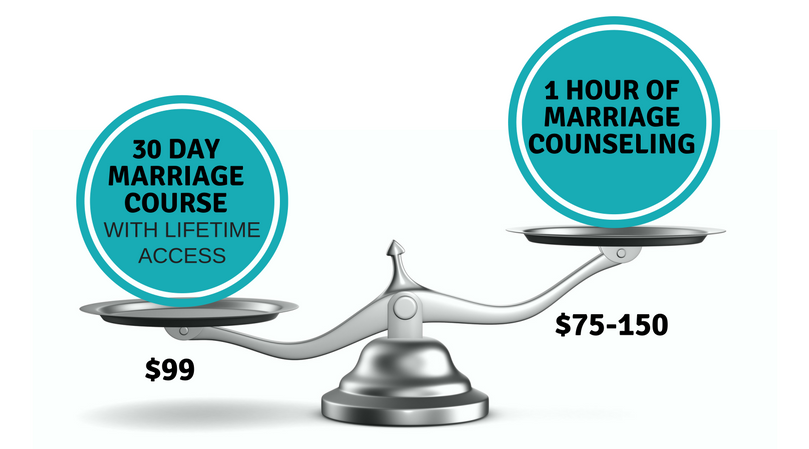 THE SECRET TO A HAPPY MARRIAGE
The secret to a happy marriage isn't finding "the right person." It's learning to love the one you found. Marriage relationships have difficulties no matter the couple or circumstances. It is the couples that make the effort to pack their "marriage toolkit" with successful tools and resources that find success and positivity. It is the couples that make consistent effort that find happiness in their relationship.

Happy marriages don't just happen. They come to those who work for them.
Take a stand for happy marriage and join us on the 30-Day Challenge!